Mission
All Eastern Students will develop into tough, disciplined, kind individuals who upon graduation
will be prepared to start their "E":
Enrolled
Have an acceptance letter into a 4 year college or university, a 2 year associate's degree, or complete career technical schooling.
Have a job offer in hand or have obtained the industry credentials or technical skills, or the trade skills to immediately earn a living.
Have signed their commitment to serve in the United States Marine Corp, Navy, Army, Air Force, Coast Guard or Merchant Marines.
Vision
Eastern Local students will develop the skills and traits necessary to graduate and successfully move into their "E" and contribute to our community.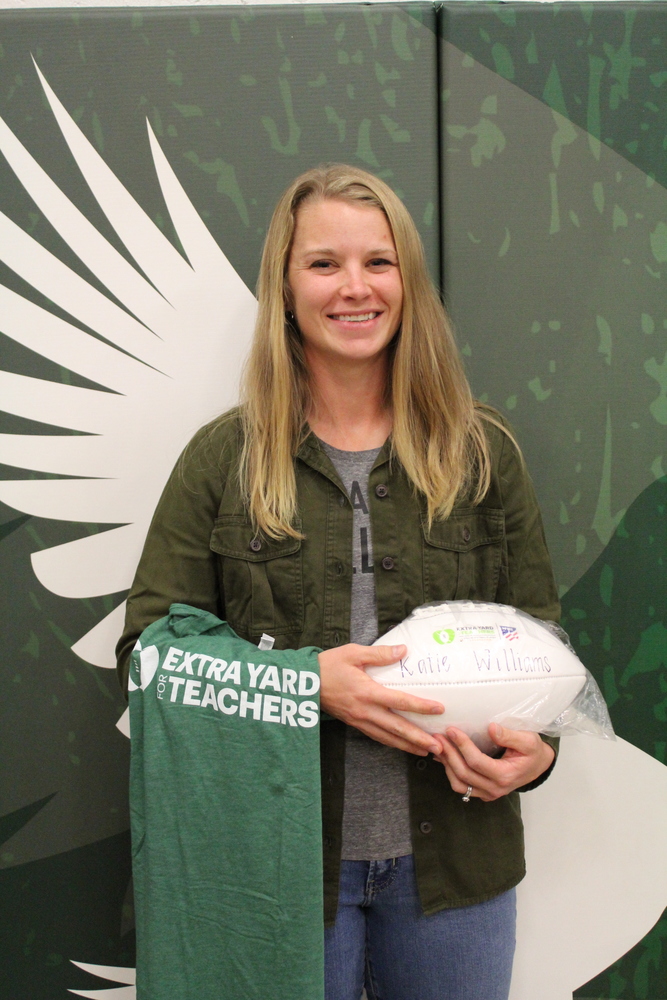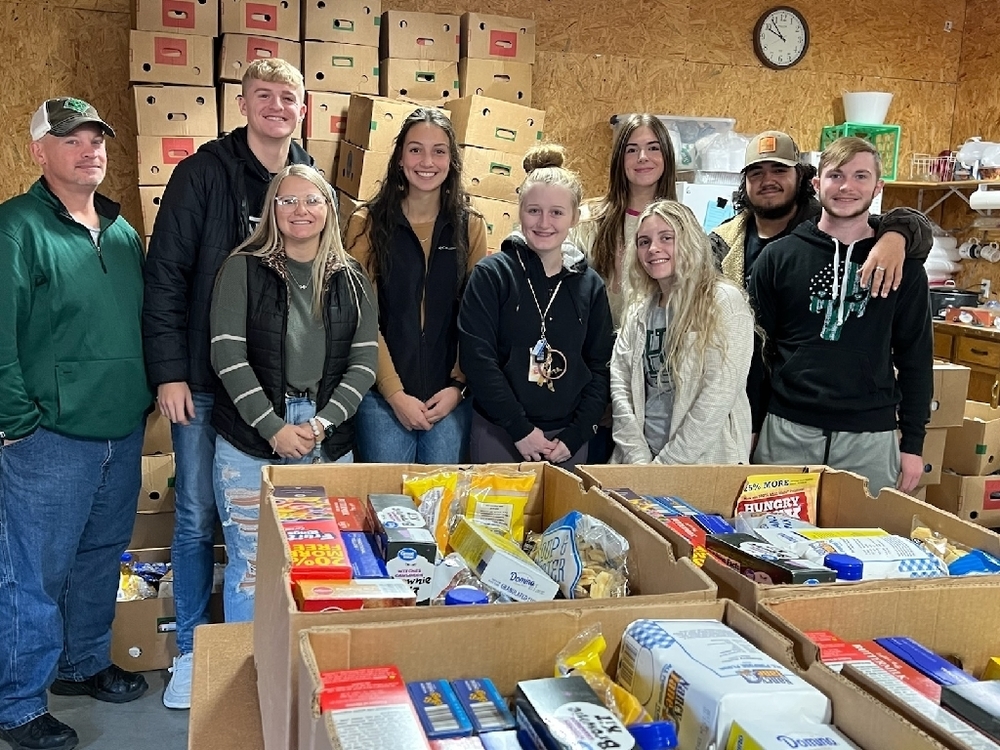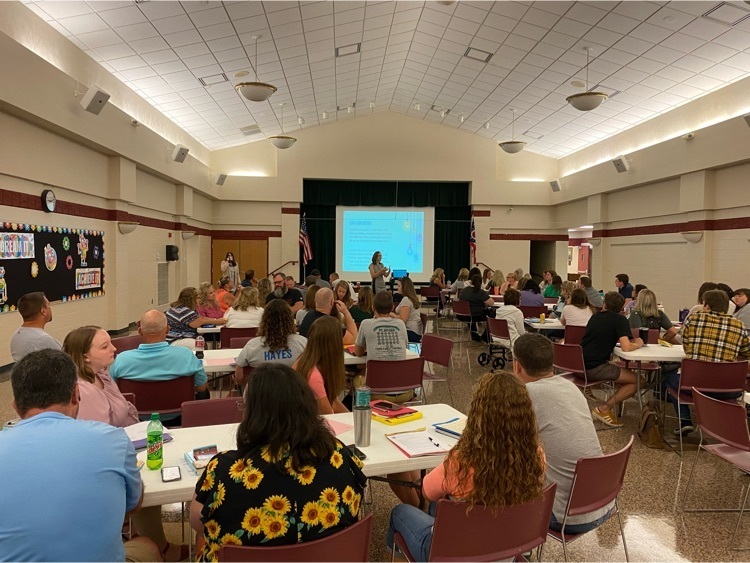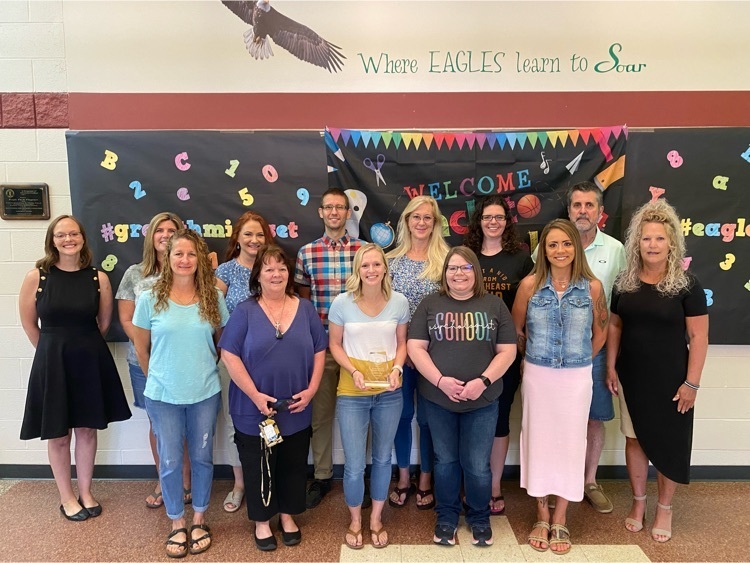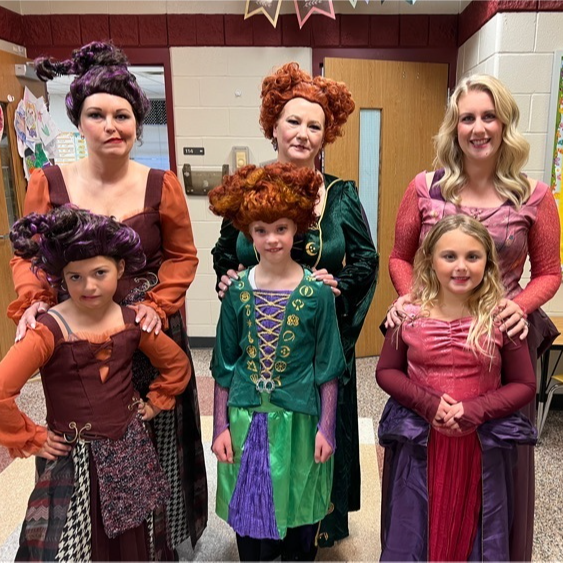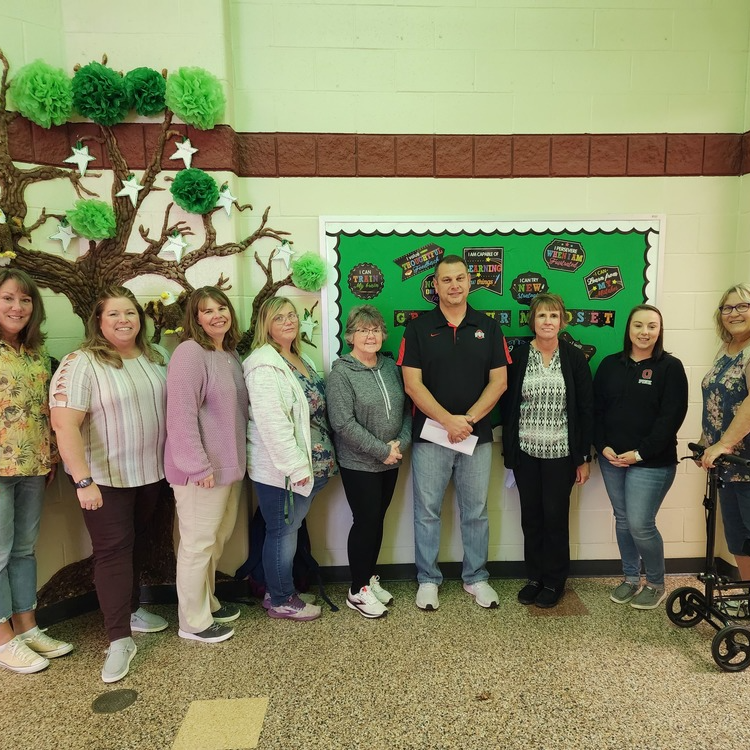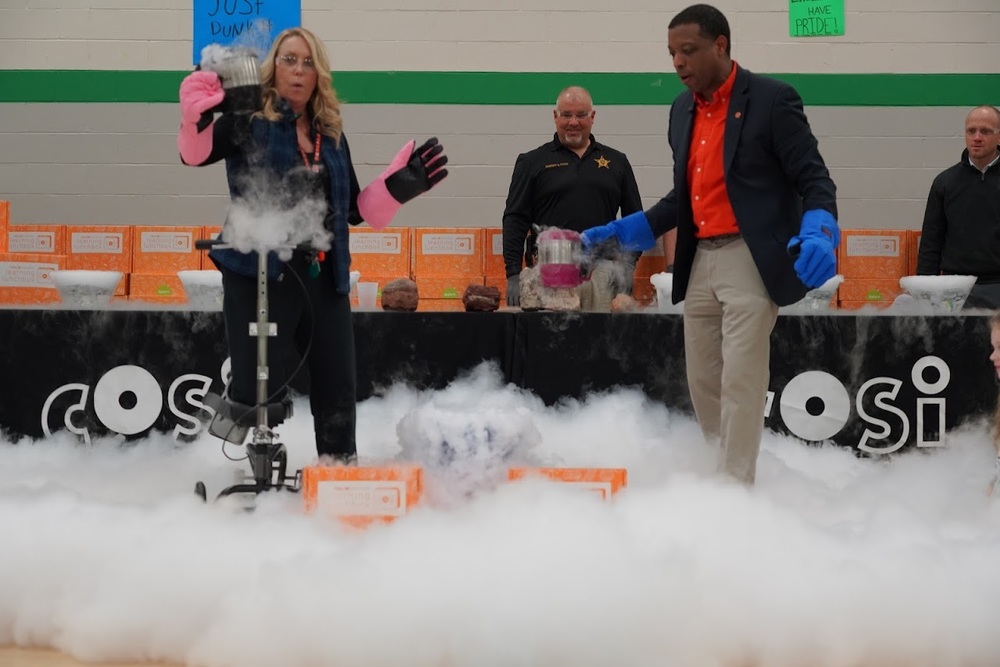 Hear what our staff have to say!

I love the interaction with staff and students, I love all the various things I am responsible for doing, and I get lots of satisfaction from doing my work.
Barbara Pore  
   High School Administrative Assistant

I love the kids, the parents and atmosphere. I love being an Eagle and really enjoy my job.  
Tiffany Jenkins  
   Kindergarten teacher

I love the kids and the community, the small town values, and our amazing staff. I have felt very blessed to be a part of this school and community.
Robin Burrow  
   Elementary Principal


Competitive wages with local districts, multiple salary benefits and compensation for advanced education, Dental, Health, Life insurance, multiple options for deferred compensation.
At Eastern we are committed to finding our "E". For our students that means graduating with a plan for employment, enrollment in higher education, or enlistment into our military services.
For our staff that means:
Engaging our students from the moment they walk through the door all through extracurricular activities, and building meaningful relationships the entire time.
Encouraging our students to keep a growth mindset and to work hard for great things.
Empowering our students to be the leaders of not just the school, but the community to reach the goals and vision of our district.

Located in Southeast Ohio Along the Ohio river in Meigs County our district is a scenic rural community with old family farms and traditional values. There are multiple state parks and river access in the district and ample outdoor activities.

Eastern Local has 714 students Kindergarten through grade 12. We also have a thriving preschool program, multiple career technical options, many students who take College Credit plus classes both in house and off campus, and thriving extracurricular activities at all levels. Our families are very involved, and our district is making a concerted effort to increase community engagement.

Portrait of an Eastern Local Employee
Communication - Ensure that all staff members are knowledgeable and informed consistently regarding important district information so they can act on its vision and decisions. Ensure consistent positive communication with all community stakeholders. Promote positive events, and student and staff achievements in our school and our community.
Culture - Promote the positive programs and people within our school and community. Demonstrate the appreciation of the value and impact of all of our staff who have a major impact on our students' success. Promote staff, student, and community involvement in utilizing our resources and the community resources. Work to engage students in more activities outside of the classroom. Ensure discipline systems are in place and followed to promote consistent student discipline and safety.
Collaboration - Work systematically and collaborate with all stakeholders including staff, families, and community members to help our students reach their full potential academically and socially.
Academics - Develop positive relationships with students including knowing them and their stories, interact with them positively every day, and teach them what toughness, discipline, and kindness look like every day. Work to increase opportunities for all of our students. Ensure that all students who graduate from Eastern know their "E". Develop plans for academic improvement through the District Leadership Team that inform decision making in professional development, staff planning, curriculum, and community engagement.
The Eastern Local School District posts vacancies for positions on an as needed basis. Please check below for any available postings and current position details.
| | | | |
| --- | --- | --- | --- |
| Job Title | Job Type | View | |
| Substitute Nurse | Position | | |
| Substitute Bus Drivers | Classified Position | | |
| Substitute Cook | Classified Position | | |
| Substitute Custodian | Classified Position | | |
| | | | |
| 2023-24 School Year | | | |
| Athletic Director | Supplemental | Filled | |
| Quiz Bowl Team Advisor | Supplemental | Open | |
| Model U.N. | Supplemental | Open | |
| Science Olympiad | Supplemental | Filled | |
| Marching Band Director | Supplemental | Filled | |
| Color Guard | Supplemental | Open | |
| Play Director | Supplemental | Open | |
| High School Choir | Supplemental | Filled | |
| Elementary Choir | Supplemental | Open | |
| National Honor Society | Supplemental | Filled | |
| Basketball - Head Boy's Coach | Supplemental | Filled | |
| Football - Head Coach | Supplemental | Filled | |
| Baseball - Head Coach | Supplemental | Open | |
| Wrestling Head Coach | Supplemental | Open | |
| Football Assistant Varsity Coach | Supplemental | Filled | |
| Football Assistant Varsity Coach | Supplemental | Filled | |
| Football Assistant Varsity Coach | Supplemental | Filled | |
| Basketball-Assistant Boys Coach | Supplemental | Filled | |
| Basketball-Assistant Boys Coach | Supplemental | Filled | |
| Basketball-8th Grade Boys Coach | Supplemental | Filled | |
| Basketball-7th Grade Boys Coach | Supplemental | Filled | |
| Football-Head Jr High Coach | Supplemental | Filled | |
| Baseball - Assistant Coach | Supplemental | Open | |
| Baseball - Assistant Coach | Supplemental | Open | |
| Assistant Jr High Football Coach | Supplemental | Filled | |
| Track Head Coach | Supplemental | Open | |
| Cross Country Coach | Supplemental | Filled | |
| Fitness Center Coordinator-Summer | Supplemental | Open | |
| Fitness Center Coordinator-Fall | Supplemental | Filled | |
| Fitness Center Coordinator-Winter | Supplemental | Open | |
| Fitness Center Coordinator-Spring | Supplemental | Open | |
| Track Coach-Assistant HS | Supplemental | Open | |
| Track Coach-Assistant HS | Supplemental | Open | |
| Track Coach-Jr. High | Supplemental | Open | |
| Basketball - Head Girls Coach | Supplemental | Filled | |
| Volleyball - Head Coach | Supplemental | Filled | |
| Softball - Head Coach | Supplemental | Open | |
| Basketball - Assistant Girls Coach | Supplemental | Open | |
| Basketball - Assistant Girls Coach | Supplemental | Open | |
| Basketball - 7th Grade Girls | Supplemental | Filled | |
| Basketball - 8th Grade Girls | Supplemental | Filled | |
| Softball - Assistant Coach | Supplemental | Open | |
| Softball - Assistant Coach | Supplemental | Open | |
| Volleyball - Assistant Coach | Supplemental | Filled | |
| Volleyball - Assistant Coach | Supplemental | Filled | |
| Volleyball - 7th Grade Coach | Supplemental | Filled | |
| Volleyball - 8th Grade Coach | Supplemental | Filled | |
| Archery | Supplemental | Filled | |
| Cheerleader Advisor | Supplemental | Filled | |
| Cheer Advisor- Assistant HS | Supplemental | Open | |
| Cheer Advisor - Jr High | Supplemental | Filled | |
| Golf - Head Coach | Supplemental | Filled | |
| Golf - Assistant Coach | Supplemental | Filled | |
| Student Council - HS | Supplemental | Filled | |
| Student Council - K-8 | Supplemental | Open | |
| Class Advisor 12 Grade | Supplemental | Open | |
| Class Advisor 11 Grade | Supplemental | Open | |
| Class Advisor Jr High | Supplemental | Open | |
| Class Advisor 10 Grade | Supplemental | Open | |
| Class Advisor 9 Grade | Supplemental | Open | |
| Yearbook K-12 | Supplemental | Filled | |
| Safety Coordinator | Supplemental | Open | |
| Curriculum Coordinator | Supplemental | Filled | |
| | | | |