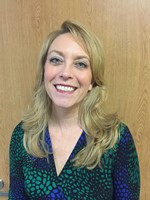 Robin Burrow
740-985-3304
rburrow@easternlocal.net
Welcome to Eastern Local Elementary School!
Our staff at Eastern Local Elementary consists of sixteen general education teachers, a reading specialists, and three intervention specialist who are highly qualified and dedicated to academic excellence.
Here at Eastern Local Elementary we work collaboratively to create a safe, nurturing, and positive learning environment by teaching and reinforcing positive behavior with students. Our school motto is Eagle Have PRIDE. PRIDE is the acronym for Prepared, Responsible, Involved, Dependable, and Encouraging. Students receive character trait education during their weekly Guidance classes to help develop personal control and self regulation of their behaviors. Students are recognized monthly for their positive behaviors during our PRIDE Assemblies.
Our teaching professionals at Eastern Local Elementary welcome and encourage parents and family to be actively involved in the education of our students. We strive for academic excellence by creating an enriching educational environment while setting rigorous and yet attainable goals for all students so that all students my reach their full potential and become lifelong learners as well as productive citizens.
I am proud be a member of a team of exceptional professionals at Eastern Local School District who are dedicated to their students, family and community. If you have any questions, concerns, or suggestions please always feel free to contact me @ 740-985-3304.
Robin Burrow