Boys junior high basketball will have open gym tonight 6:30-7:30 in the elementary gym.

We hope everyone had a good summer and start of the 23/24 school year!! As a club, we're excited to have started sign-ups and are eager to get back to practice to see what our season has in store for us. We realize that some people don't fully understand what archery does for our students. Archery is the longest-running sport in school that runs from November (when we start practice) to May. So dedication by the parents, kids, and of course coaches is something to appreciate. As a program, we can provide kids with the equipment needed to participate so no additional cost is expected past the club dues ($40). We have an amazing group of students and are excited every year when new kids decide to give archery a try. Just like other programs, we do some fundraising to ensure the kids have a successful season. Our fundraising opportunities cover fees for tournaments and new equipment to assure the safety of our archers. In the fall we partner with an amazing sponsor (Baum Lumber) to provide raffle prizes to help with the cost of equipment to keep the program running smoothly. Now through November 8th (drawing held on November 15th), each archer is selling raffle tickets for some amazing prizes the hunter in your life would appreciate. We have Millennium L-110 21' single stand Pelican 30 quart Elite Cooler Delta McKenzie 3D target Wicked Ridge M-370 with Acudraw crossbow Feedbank 600 Feeder All proceeds support our archers this upcoming season. If anyone would like to help support these kids please contact an archery club member, parent, coach, or our coordinator Jezare' Brooks. Each ticket is $10 with 5 chances to win per ticket. Also if your child has any questions or shows interest in becoming an archer we are still doing sign-ups. You can contact a parent or coach for more information on times of signups. Or as always contact our coordinator. Thank you to everyone who supports us as we approach this next season!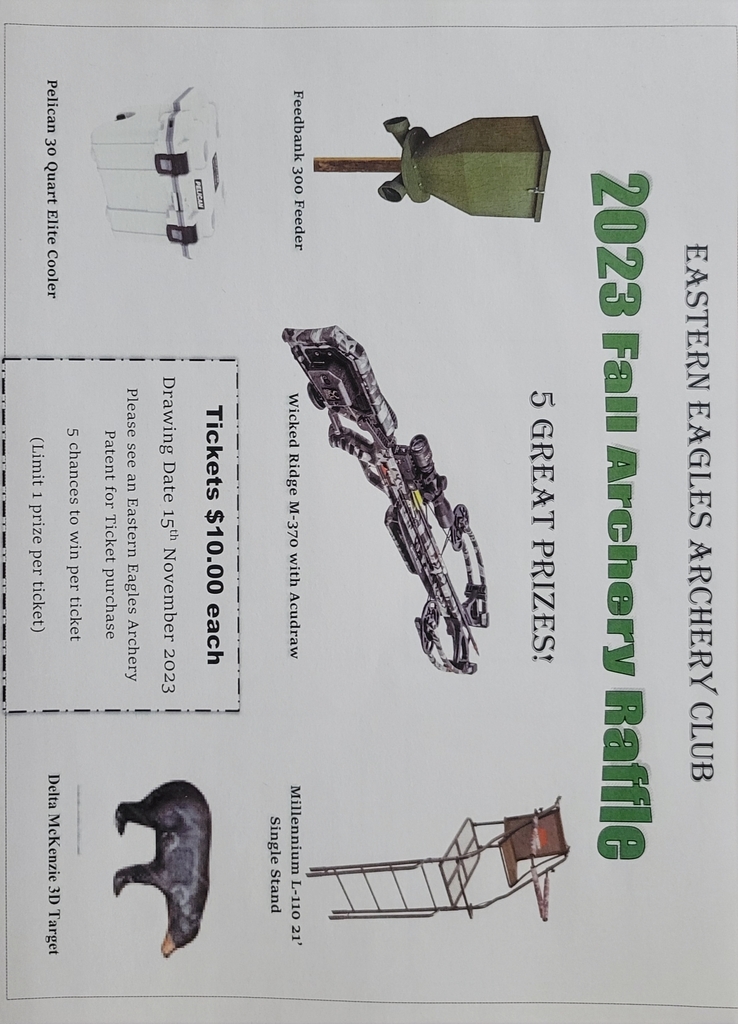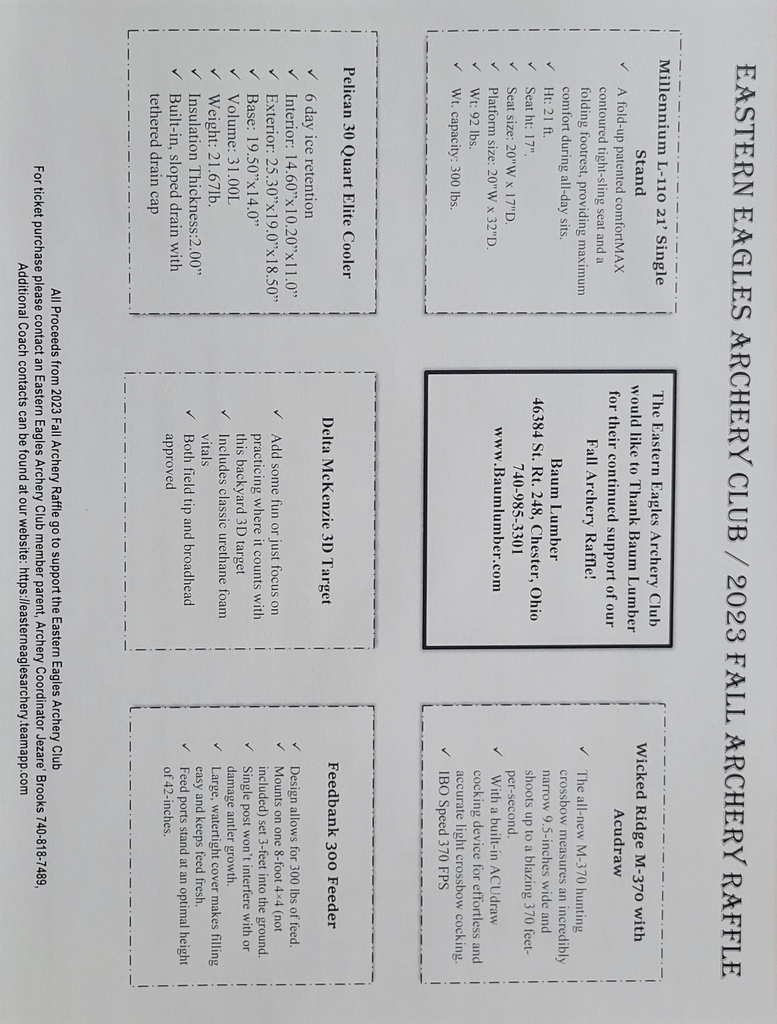 Tonight's 7th and 8th grade Volleyball games will be played in the High School gym, followed by JV and Varsity. 7th grade will start at 5:30pm. Gates will open at 4:30pm.

On Friday 9/29 all Juniors and Seniors will attend the Meigs County Job Fair. The bus will leave at 9:30am. If you have already prepared a resume, it would be a good idea to bring a few copies. Do not feel the need to dress up, but please look presentable. Remember, you are representing yourself and Eastern High School.

Tonight is Chix For A Cure night for Junior High and High School Volleyball. We will be accepting donations and half of the gate proceeds will go to the Chix For A Cure Foundation. Everyone is encouraged to wear pink to show your support.

Boys basketball will have open gym tonight 6:30-7:30.

The Meigs County Schools Food Pantry will have fresh produce from the Meigs County farmers market along with our usual offerings of Snowville creamery milk, eggs, bread and shelf stable items. Thank you! The pantry is today 4:30-6:00.

Bella Mugrage, an Eastern High School student, had the opportunity to gain experience through a summer internship with the Ohio Valley Animal Clinic. This opportunity was made possible with the help of Project RISE.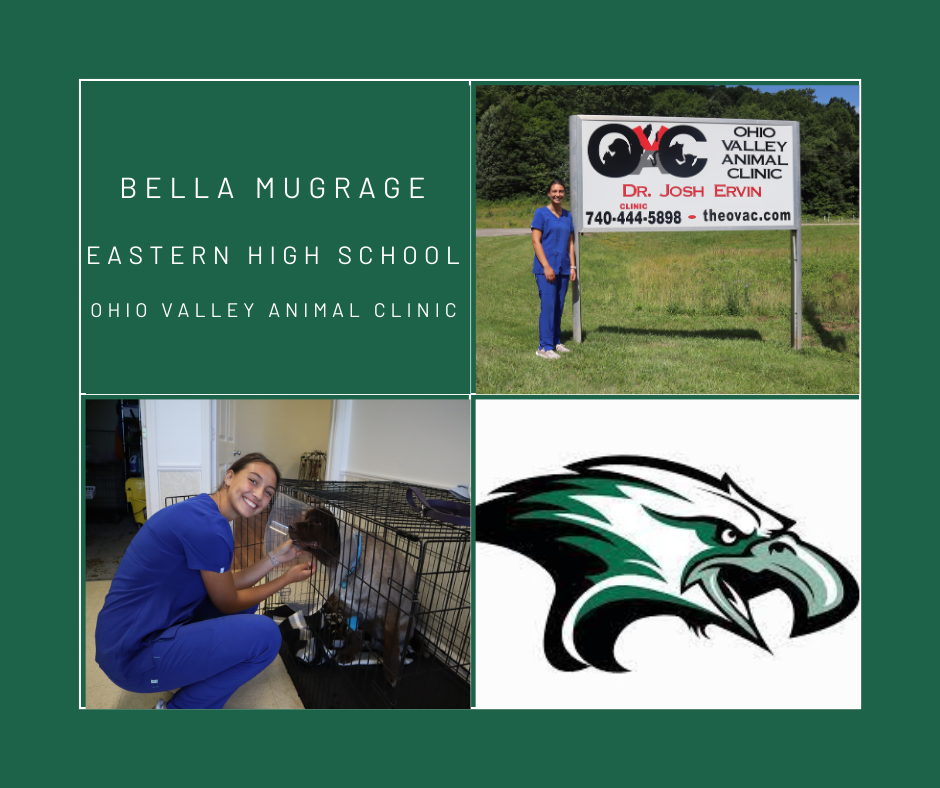 ATTENTION anyone wanting to join the 2023-24 Girls and Boys High School Basketball teams. Open gyms have started, anyone who wishes to play basketball this year is welcome to join. Girls will have open gym on Tuesdays and Thursdays 2:45-4:30pm Boys will have open gym on Tuesdays 8:00-9:00pm, Thursdays 7:00-8:00pm

Attention Eastern Junior Class: This is Ben Reed with the Farmers Bank, and we are excited to announce a relaunching of the Farmers Bank Junior Board of Directors program! This program takes juniors from Eastern, Meigs, Mid-Valley Christian School, Southern, and Wahama and teaches them financial literacy and the key building blocks for running a business. The meetings are monthly, starting in October and run through April. We believe that the program has offered tremendous value for students, and we are excited to take it in a new direction this year. In past years, the program was geared towards running a bank. However, this year, we are excited to reshape the program more into a Shark Tank model. The students will be tasked with creating a viable business that would fit the local market. Additionally, we are planning on having a few local entrepreneurs come to the meetings to share their experiences with the group. Our hope is that this will change the previous format that a was a bit lecture heavy into a more interactive experience for the students. Any prospective junior wishing to be part of the Farmer's Bank Jr. Board of Directors needs to pick up an application in the high school office. Applications are due by October 2nd at 2:30pm and must be turned in directly to Mrs. Pore. Approximately five junior students from Eastern Jr./Sr. High School will be selected. Garret Hall Principal, Eastern Jr./Sr. High School 740-985-3329
gahall@easternlocal.net
Excellence, Pride, Tradition, Scholarship.

Eastern Jr./Sr. High School Crucial Upcoming Dates: Friday 9/22: Parade and Homecoming Game vs Tucker County, WV 7PM Kickoff Saturday 9/23: Homecoming Dance High School Grades Only 8-10PM Wednesday 9/27: 7-12 Picture Day in the HS Gym Friday 9/29: Junior/Senior Job Fair @ Middleport Church of Christ Thursday 10/5: Volleyball Senior Night Saturday 10/7: FFA Fall Harvest Festival @ EHS Tuesday 10/10: Senior Class Tour of Tuppers Plains Chester Water District Treatment Plant Wednesday 10/11: National Honor Society Induction in HS Gym 10AM Friday 10/13: Golf, XC, and Football Senior Night Garret Hall Principal, Eastern Jr./Sr. High School 740-985-3329
gahall@easternlocal.net
Excellence, Pride, Tradition, Scholarship.
Eastern Elementary School Bus Safety with Mr. Collins.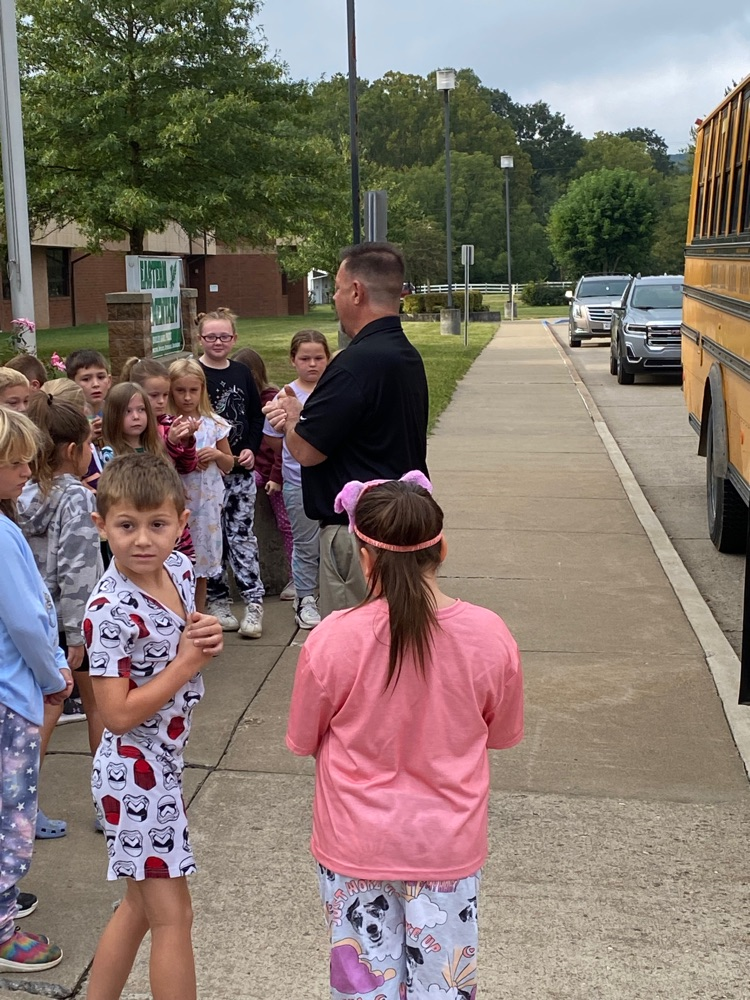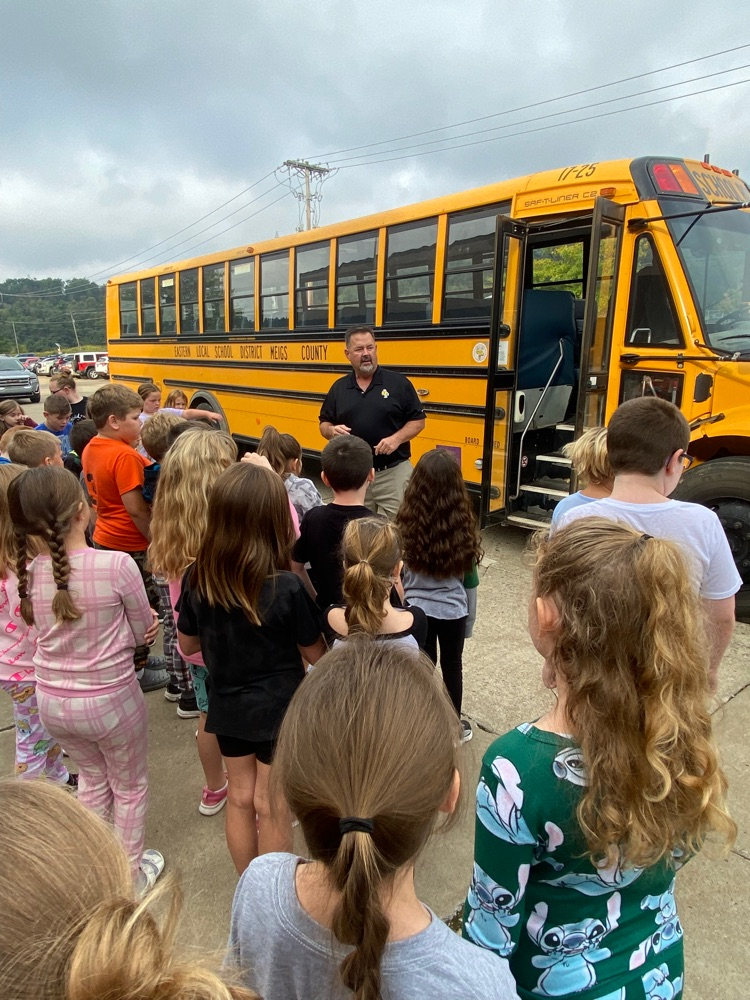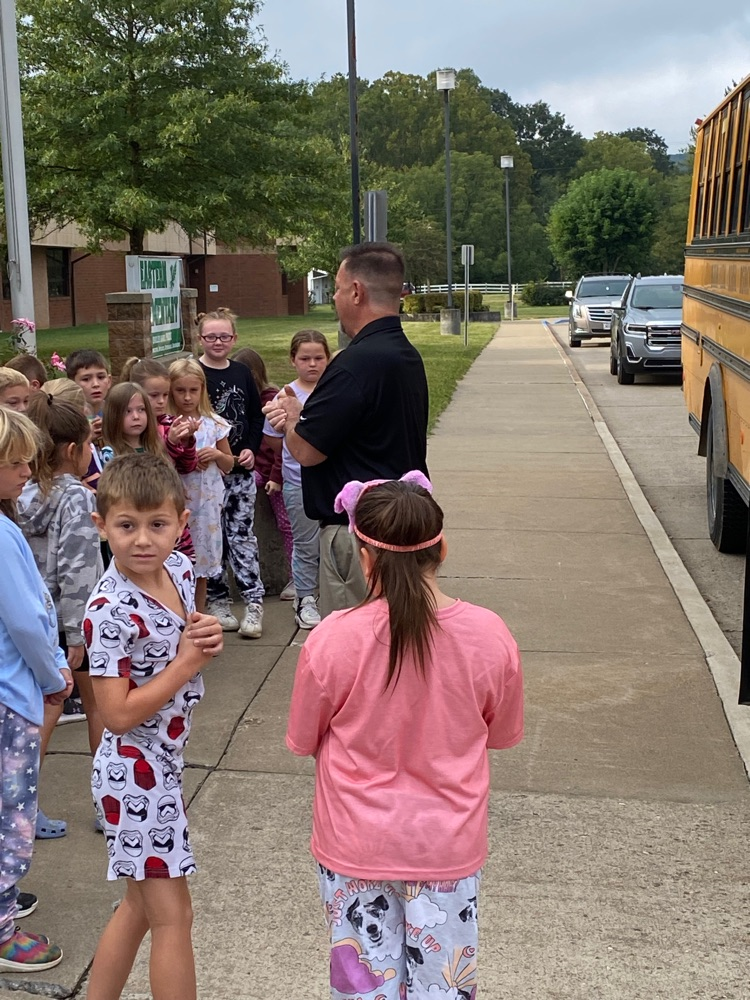 Hello Eagles! The Meigs County Farmers Market is in competition for the best farmer's market in the nation.  We have several Eastern families who are involved with the Farmers Market. We are currently in 2nd place and the competition is neck and neck. Several thousands of $$$ in prize money is at stake for our market, and we are within reach of winning it! Click here to vote: tinyurl.com/meigsmarket Please SHARE this post. Voting ends on Monday at 5pm!
Next week is Homecoming Week! Show your school spirit and support all of our teams this week by dressing up and cheering them on! Monday: Pajama Day Tuesday: USA Day (Red/White/Blue) Wednesday: PK-6 Wacky Day, 7-12 *Ages Day Thursday: Twin Day/Hat Day Friday: **Spirit Day (Green/White) *JH & Freshmen (Babies), Sophomores (Toddlers), Juniors (College), Seniors (Senior Citizens) **JH (Grey), Freshmen (Yellow), Sophomores (White), Juniors (Green), Senior (Black)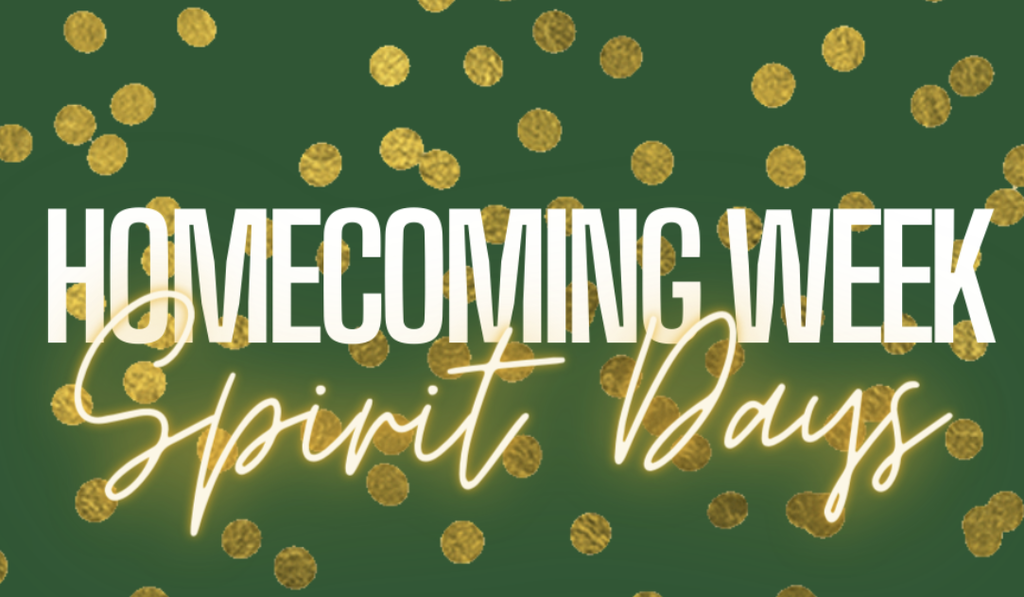 We have some great opportunities between tonight and tomorrow to come support the Eastern Eagles. This evening we host Southern local in a trifecta of high school volleyball, JH volleyball, and JH football. Each event begins at 6pm. Tomorrow our varsity football team takes on Waterford at home with a 7pm kickoff. We hope to see you there, Garret Hall Principal, Eastern Jr./Sr. High School 740-985-3329
gahall@easternlocal.net
Excellence, Pride, Tradition, Scholarship.

Marietta College's athletic department will be hosting their inaugural "Youth Day" football game Saturday October 7th beginning at 1:30. The game will take place at Don Drumm Stadium in Marietta, Ohio. Marietta College will be providing free vouchers for each Eastern Elementary student Pre-K through sixth grade; along with other Elementary Schools in the Mid-Ohio Valley. The Athletic department at Marietta college is giving each student the opportunity to experience a college football game for free. Students attending the game will get to line the pregame tunnel (high-fiving the team!) and will be recognized with their school on the field at halftime. The Marietta College Pioneers are excited to provide a fun, family-friendly outing! So, save the date of October 7th . And plan to join in the family fun with Marietta College's athletic department in hosting their inaugural "Youth Day" football game Saturday October 7th beginning at 1:30. The game will take place at Don Drumm Stadium in Marietta, Ohio. Free vouchers for student admission will be sent home with our Eastern Eagles Students Pre-K through 6th grade the last week of September.

Some of the most meaningful experiences come when we step outside of the classroom. Today, Mrs. Williams' College Composition students took to nature to hone in their sensory and descriptive writing skills. They put their toes in the grass, on the rocks, and in the water to fine tune sensory language. They will be using this skill as they continue to develop their literacy narrative throughout the writing process. I think it's safe to say that they enjoyed themselves.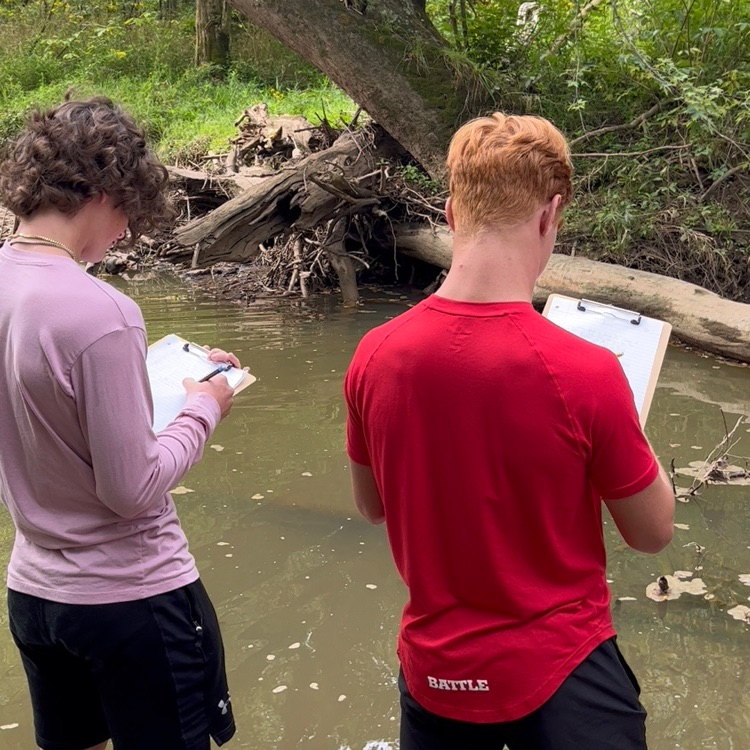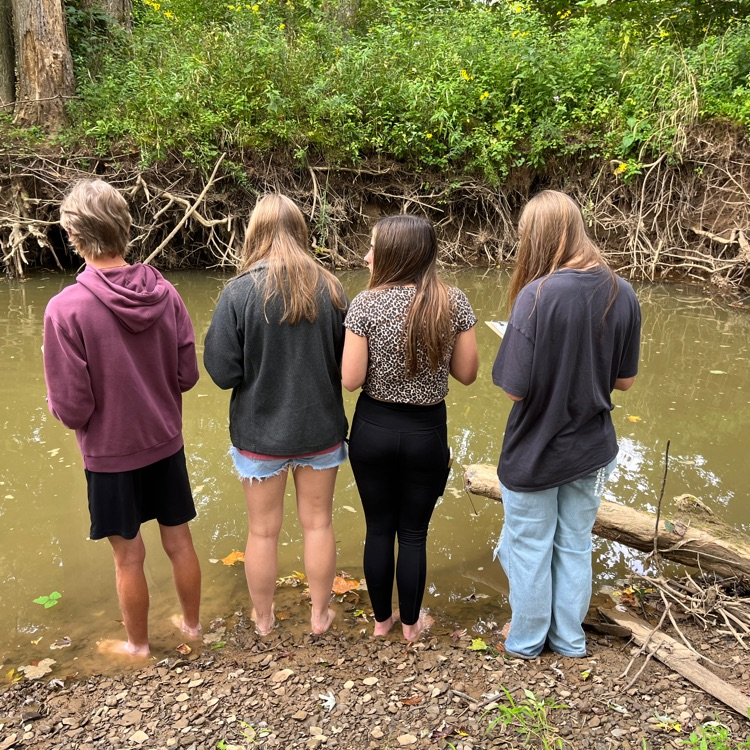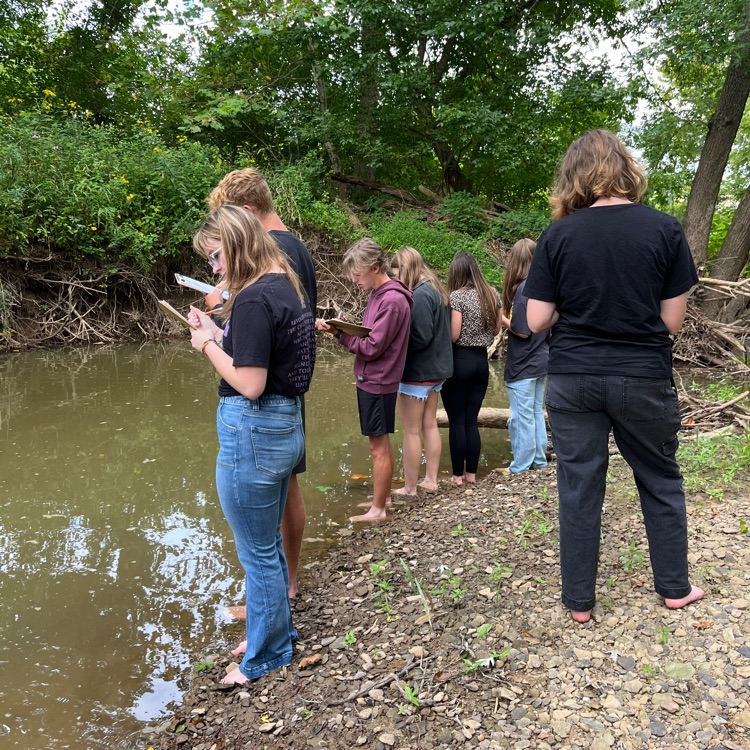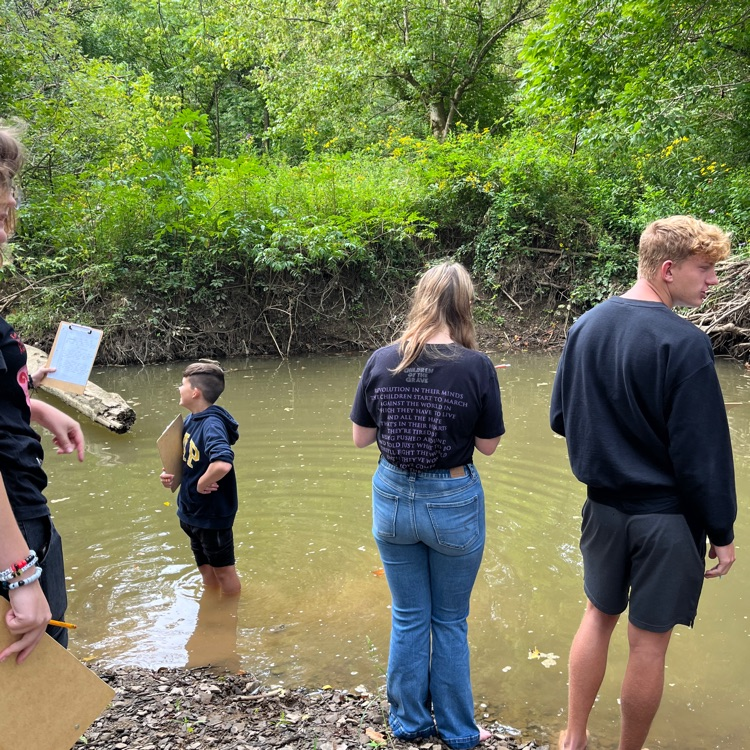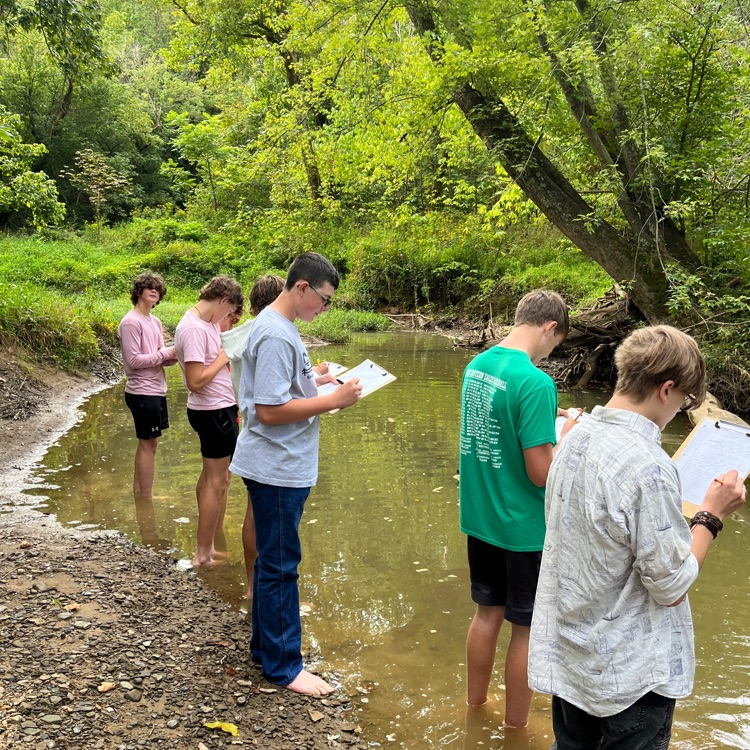 See everyone at Archery sign-ups Wednesday 6th September @ 5pm to7pm. Also we will be passing out our Fall Raffle. I have attached this year's flyer to this post. As always if anyone needs anything or has any questions just get ahold of me.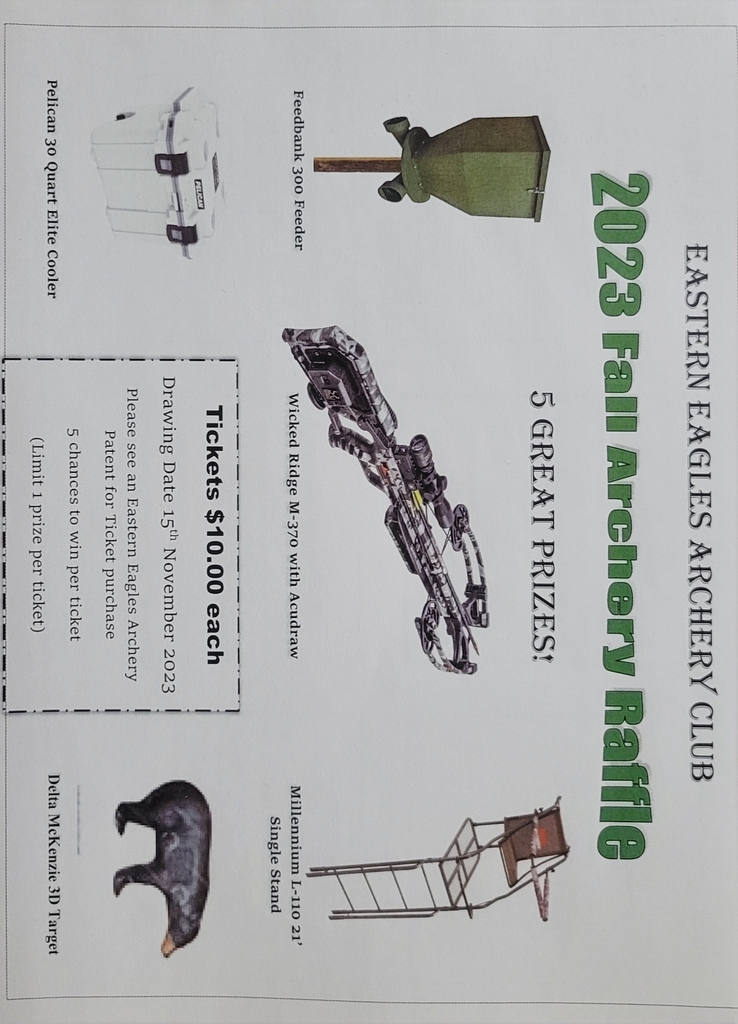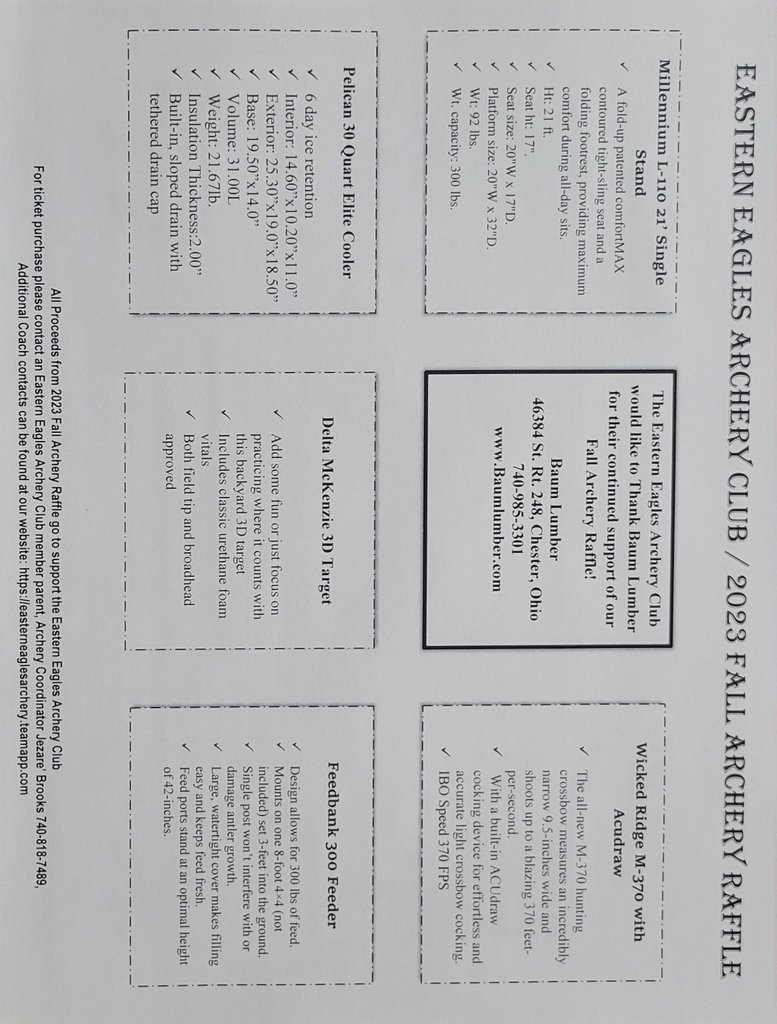 Just want to remind everyone of our 1st sign-up 6th September @ 5pm to 7pm. Dues are $40 each Archer 🏹. Dues are to be turned in at sign-ups. If you have any questions please feel free to get ahold of me. Just a reminder. The school offices are not reliable for archery sign up papers or money. That needs to come to myself or one of our other coaches. Thank you 😊 can't wait to see everyone on the 6th! Coaches: Courtney Card Collette Johnson Tiffany Putnam Rick Johnson Kevin Frith. Jezare Brooks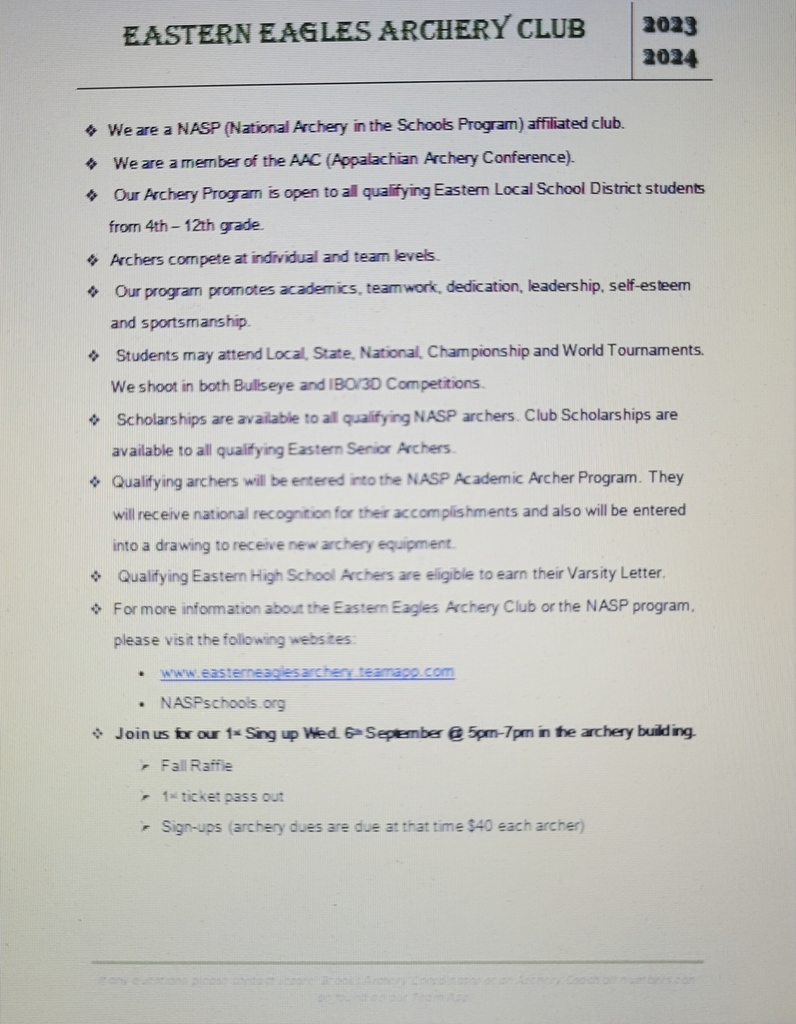 Due to a tree down on Hudson Road bus 23 will be unable to travel Hudson Road this morning