This is a reminder that the EHS freshmen boys basketball team has a HOME game this evening at 6pm against Marietta. Hope to see many of you there!

Good morning due to high water in the area overnight Eastern Local buses will not run the following roads this morning. Scout Camp Rd, and Follrod Road from Alfred to Cherry Ridge Rd.

This Thursday Eastern Local is hosting Parent Teacher Conferences from 3:30-6:30. If you would like to schedule a conference with your students teacher please call the office. Grade cards were passed out last Friday, and are available on Infinite Campus as well. If you need help logging in please reach out. That evening there is also a College Credit Plus meeting in the High School, and girls basketball in the High School and Elementary Gym. We hope to see you there.
There will be a College Credit Plus Informational meeting on Thursday, January 12th at 6:00 pm in the High School cafeteria for all students in grades 6 through 11 that are interested in taking CCP classes next school year (2023-24) and are not currently enrolled in College Credit Plus this school year.   It is mandatory for the student and at least one parent to attend to be qualified.  College representatives from Washington State Community College, University of Rio Grande, Hocking College and Ohio University will be present to answer any questions. Hope to see you there.

Eastern Local Schools will be on a 2hour delay Monday January 9.

The Eastern vs. Meigs Basketball game this evening will feature a 5pm freshmen start. The doors will open for spectators at 4:00pm. Tickets are $5 unless you are an Eastern student or pass holder. We hope to see you there! - The Eastern Local Athletics Office

We also have a couple more additions to road closings this morning. Water is also over on Newhope Road and Texas Road along with short Sumner. . Eastern buses will only travel portions of these roads where turnarounds are available . Again, any student who is not picked up by a school bus today on these particular roads will be excused due to Highwater..
Due to high water this morning at different areas in the Eastern Local School District school buses will not run the following roads: Scout Camp West Shade, Mount Olive at Keno, Follrod Road in Alfred, Locust Grove and East Shade at Keno. Eastern buses will bypass water on 248 at Buckley Farms by utilizing Lickskillet Road. Any child who is absent from school today due to buses not running their particular route will be excused. Thank you for your cooperation..

With the return to school from Winter Break around the corner, here is a list of our updated Eastern Basketball schedules for Varsity boys, girls, and JH girls at this time. All changes are highlighted. Unless a particular time is labeled by a game, all JH/JV events begin at 6pm. Freshmen games before JV will begin at 5pm. Due to many girls opponents only having a combined JH team, our JH girls will open for our Varsity girls on the following dates in our/opponent's HS gym: Jan. 19 @ Southern 6pm Jan. 26 vs Trimble 6pm Jan. 30 @ South Gallia 6pm Any additional schedule changes we encounter this season will be promptly shared in this manner.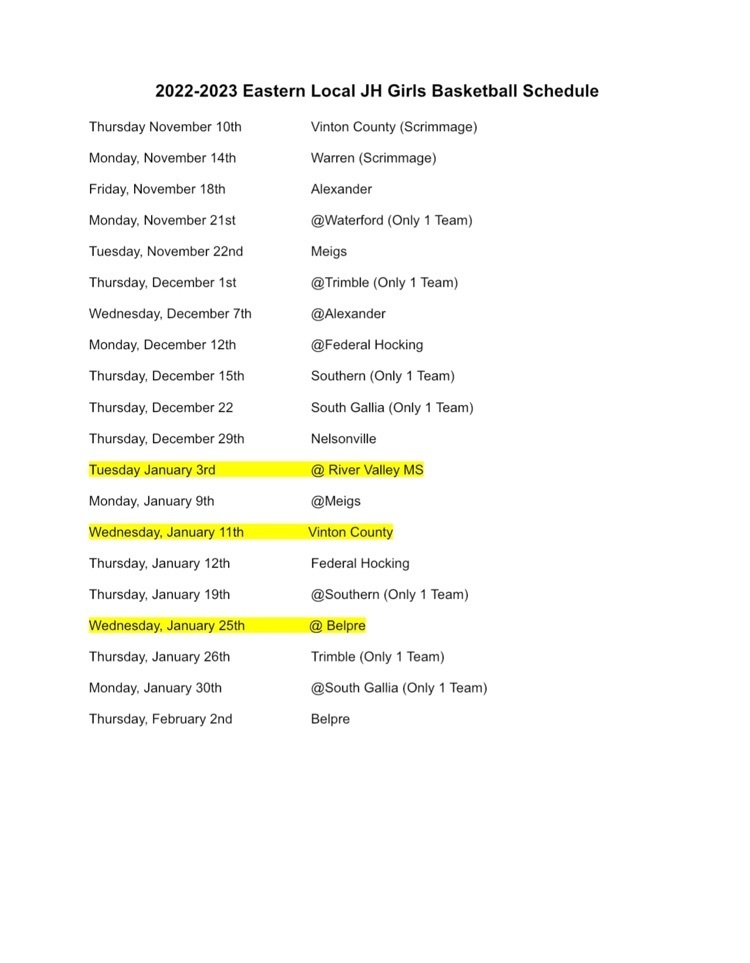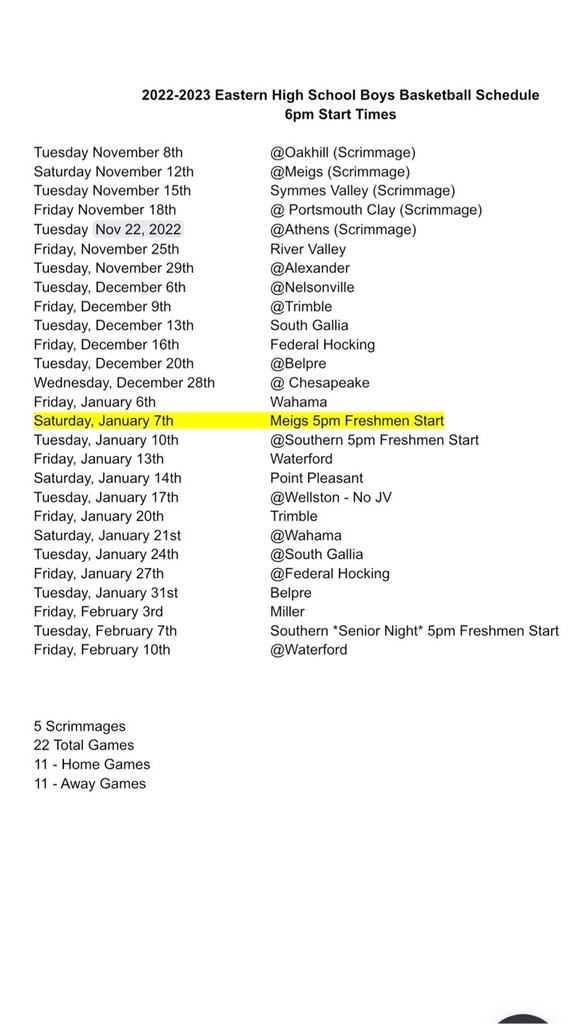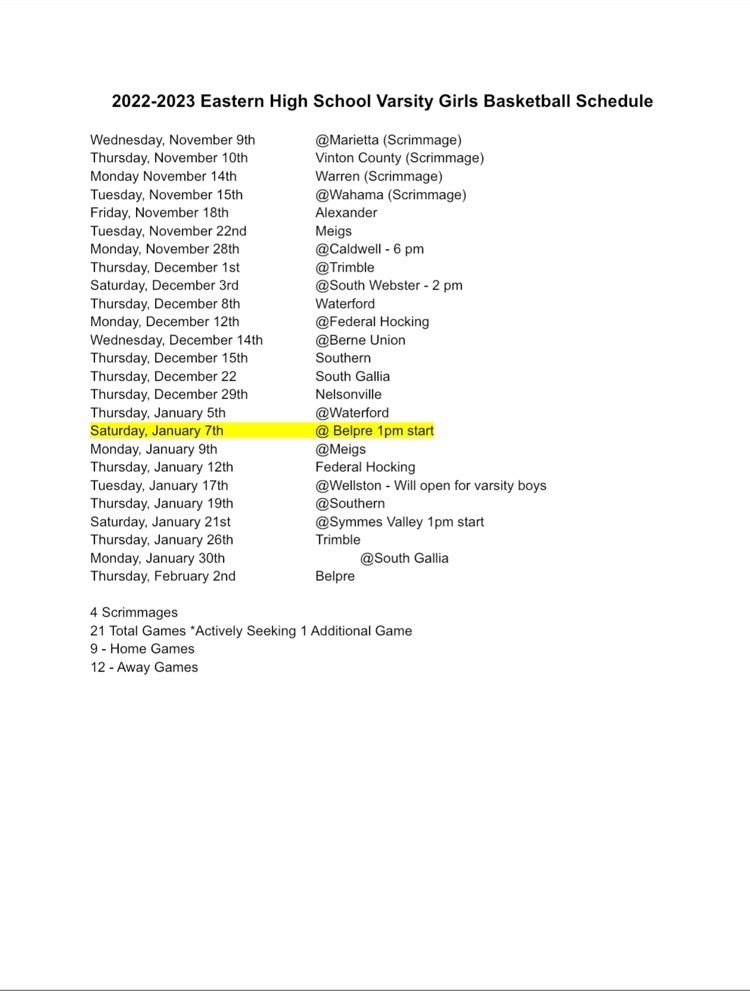 Don't forget to ask everyone if they would like to support Eastern Archery. If you need a order form let me know! If you don't have an Archer at home to order from. Either reach out to me or one of our Coaches and we will be happy to help you support. Thank you in advance for all your support!!🎄 Marry Christmas to all from Eastern Archery Club 🎄 (All orders and money are do back 4th January 2023)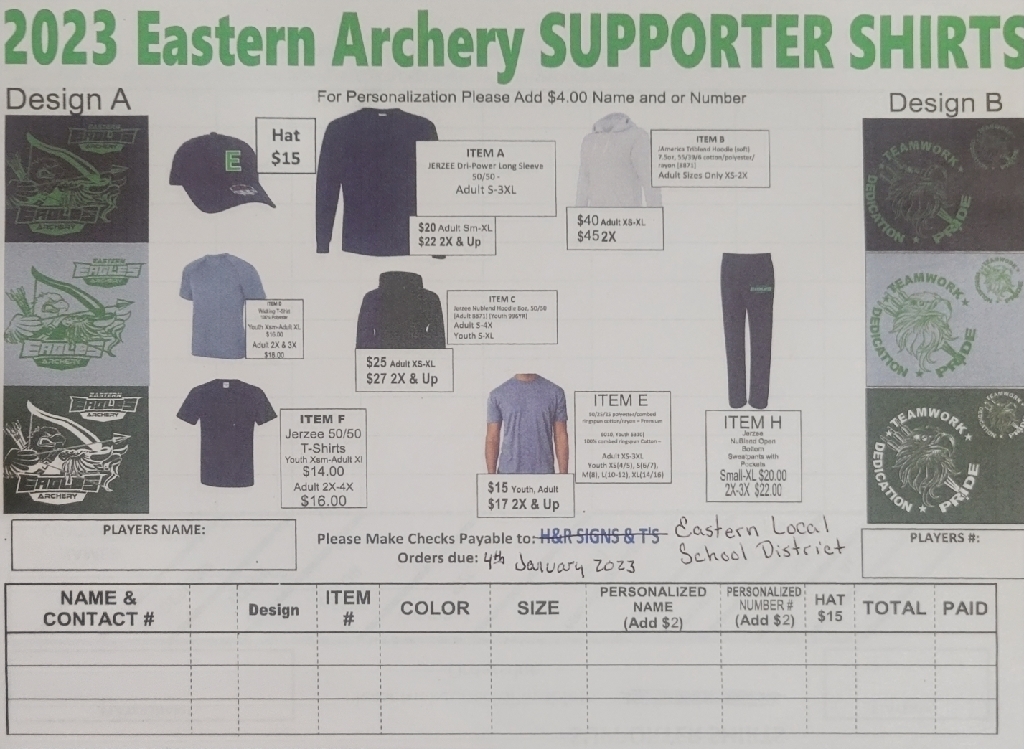 UPDATE: Due to a scheduling conflict with Belpre, The JH girls basketball game originally scheduled for tomorrow @ Belpre is now NOT CANCELED! It will be a 6pm start in the elementary gym. The varsity game will remain rescheduled for Saturday, January 7th.
Mrs. Juli Simpson from the Meigs County Health Department visited the sophomore health classes to present a vaping program using the C.A.T.C.H My Breath curriculum and challenged the students to create an anti-vaping poster. The students who won are pictured with their prizes. The program was funded by the Maternal Child Health Program Grant. Mrs. Simpson did an excellent job educating our students on the effects of vaping and making healthy decisions!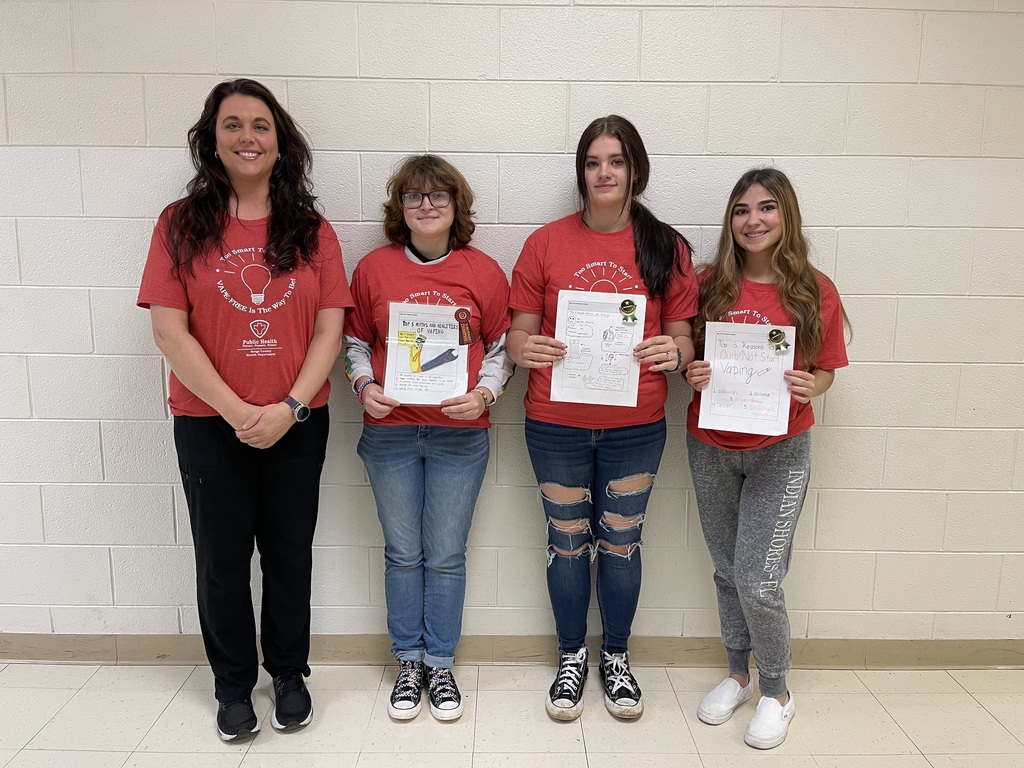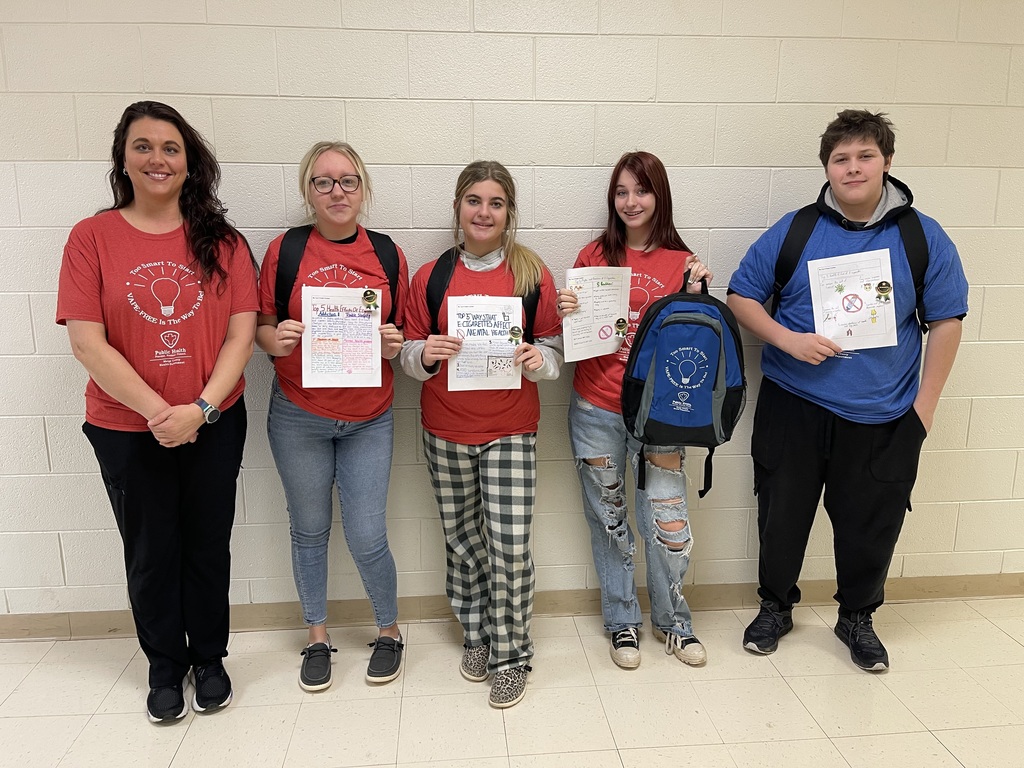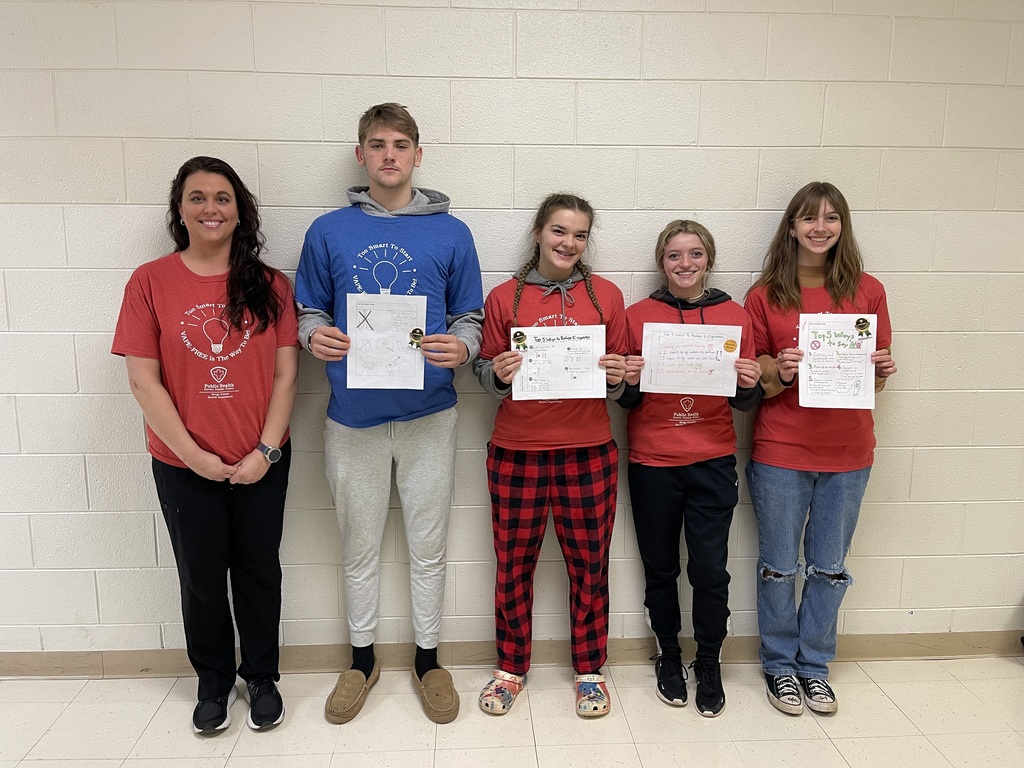 Trooper Jared Norris with the Gallipolis Post of the Ohio State Highway Patrol presented the "DRIVE to Live" program today to educate students on traffic safety and answer questions from our students to help make good decisions while riding or driving on the road. DRIVE is an acronym that stands for Decisions, Responsibility, Invest, Value, Educate. We're thankful for this partnership and what it means to our students!

Friday December 23rd, the Eastern v. Meigs Boys Basketball game will be sponsored by the "BraylynStrong Scholarship Foundation". Our goal is to continue to help Spread Childhood Cancer Awareness! As well as to help raise money for the BraylynStrong Foundation, which will be handing out a $1,000 Scholarship to a student from each of the 3 county schools. Eastern, Meigs, and Southern. At the game we will have donation tables set up, a message that will be delivered between the JV and Varsity games about the foundation and how to help raise awareness. Plus we will be raffling off that nights game ball that will be signed by both varsity teams with the proceeds going to the Foundation. We encourage everyone to come out to support this great cause and to help spread awareness and also to support our local and area athletes. Tickets are $5 for entry unless you are an Eastern student or pass holder. Hope to see you there! - The Eastern Local Athletic Department
Angel tree gift pick up is TODAY 11:00-1:00 at Eastern Elementary for those families who signed up. Mrs Whitley and Mrs Lisle have done a fantastic job organizing this and will there during the pick up window. THANK YOU to everyone who contributed to make Christmas a whole lot more merry for many of our Eastern kiddos.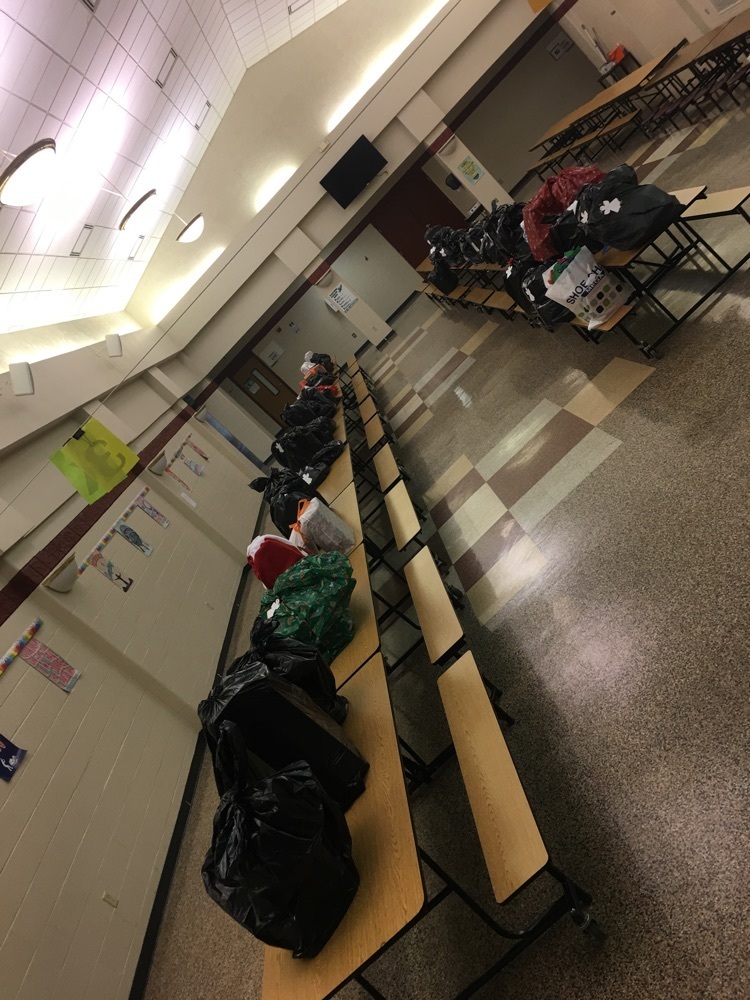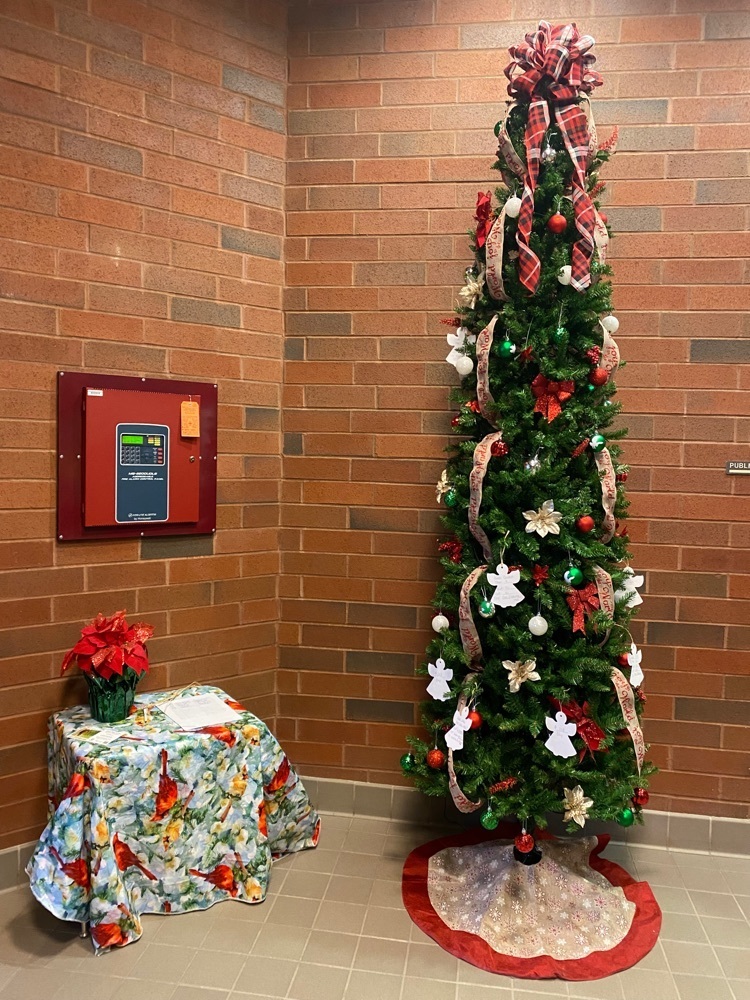 The Eastern High School Student Council and the American Red Cross will be sponsoring a blood drive on Wednesday, December 14th from 8:00 a.m. until 1:30 p.m. in high school gymnasium. All donors will receive a $10 Amazon gift card from the Red Cross and free ice cream from the Student Council for donating! The more donors we have, the more scholarships our seniors will receive. Please make plans to help others in need during the holiday season. Again, there will be a blood drive on Wednesday, December 14th from 8:00 a.m. until 1:30 p.m. in the high school gymnasium. Thank you and we hope to see you there!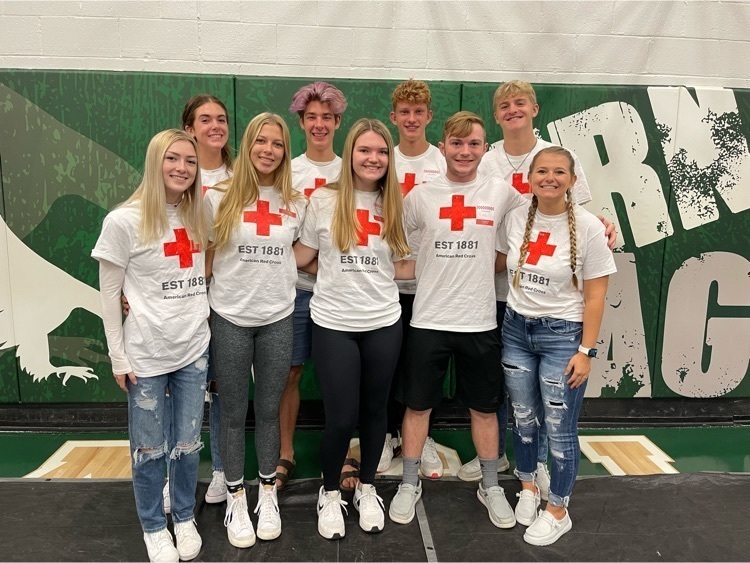 Shout Out to Eastern Bus Drivers working to curtail the spread of flu! ( Image shows Lee Swain using a Mist Gun to disinfect following his morning route.)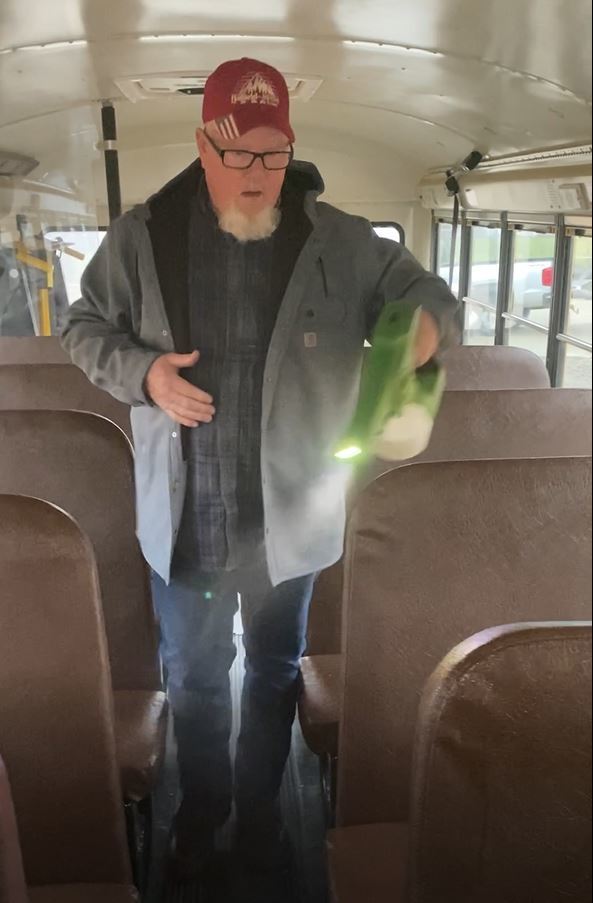 There is a form being sent home regarding the 8th grade trip. Please fill it out and return it to the school by Friday, December 9, 2022. 
Elementary students were recognized today at our monthly PRIDE Assembly for showing good citizenship, integrity, and Students of the Month were named for being Prepared, Responsible, Involved, Dependable, and Encouraging. Congratulations to our awesome Eagles!!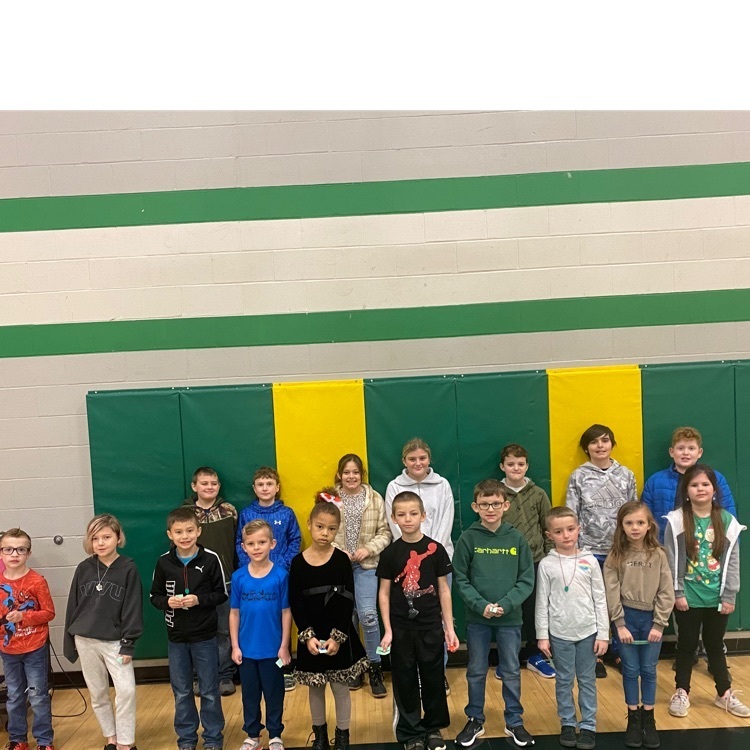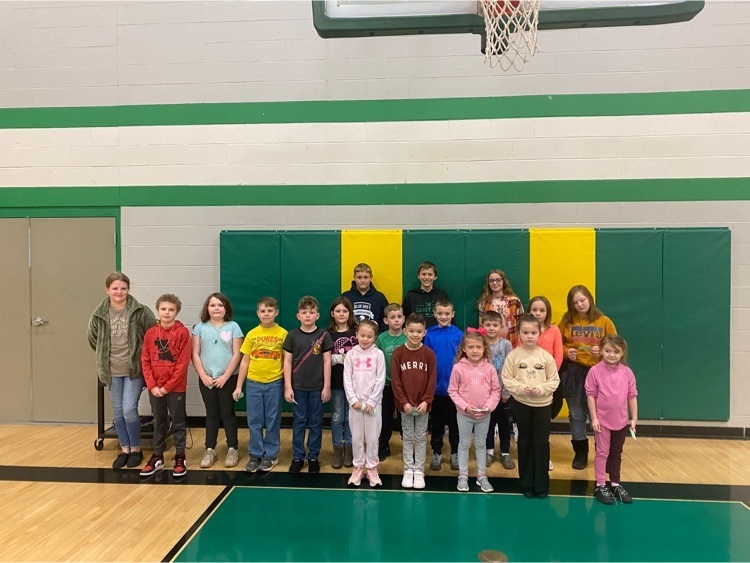 Bus 24, running 10 minutes late this morning